Grand Rapids areas most trusted buyer of diamonds, gold and silver
More Reasons to Sell your Diamonds, Gold and Silver at Jensen Estate Buyers
You get paid more than anywhere in the Grand Rapids and West Michigan area!
We are the perfect distance from both Grand Rapids and Holland.
You can trust Jensen Estate Buyers. We've been a part of the community over twenty years.
Sell Diamonds, Gold, and Silver at Grand Rapids areas Best Buyer
Check out what people have to say about Jensen Estate Buyers
At Jensen Estate Buyers, it is our goal to honestly evaluate your Diamonds, Gold, Silver, Platinum, Coins, Watches, Flatware and Antiques. We have West Michigan's most experienced buyer and we are the areas' premier buyer of estate diamonds. If it is an item of value, contact us and we may be interested.  Check us out! We are owned by Jensen Jewelers, a local reputable jeweler.
We pay so much for diamonds that other gold buyers often send people to us to sell their diamonds!


Call Now and Get Paid for your Diamonds, Gold and Silver!
616-797-3000
Want to learn more about us?
Learn More About Jensen Estate Buyers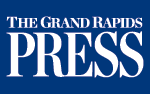 Read an article about us in The Grand Rapids Press.