Your Watch May Be Worth More Than You Think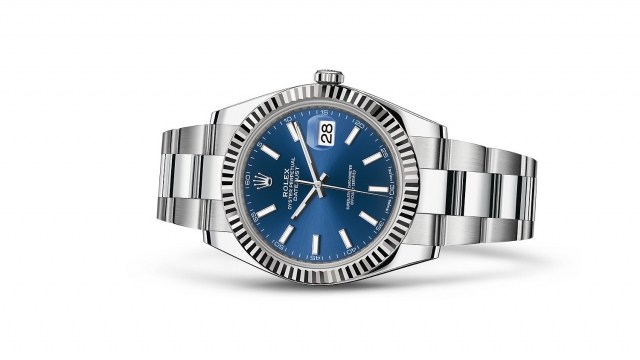 Why Many Are Selling Their Unworn Watches And Getting Money for Things They Want and Need
Do you have a watch or two that go unworn?
Many men and women have a couple of watches or even a collection of watches.
For many of these people, their once beloved watches just don't bring them the joy that they once did. This is why so many people are choosing to trade in
Imagine using the money to pay off your credit card, go back to school, fix up your house or go on a trip to visit a friend.
At Jensen Estate Buyers, we are able to help you get the best possible price for your diamond jewelry because our sister store Jensen Jewelers is one of the largest sellers of diamonds in West Michigan.
Sell My Watch
What to Look for When Selling Your Watch
Brand: Certain watch brands have a tradition and a reputation. These brands are known for producing high-quality luxury watches. Examples: Rolex, Tag Heuer, Patek Philippe, Chopard
Weight: In general the heavier the watch the higher quality. This is usually because a high-quality watch uses high-quality materials and metals. This is not always the case but is a good rule of thumb.
Movement: How smooth and quiet is the movement of the watch? High-end watches will not produce a loud 'tick-tock' sound. This is because they are finely tuned and so well constructed that mechanism is moving so fast and smooth that it sounds more like a gentle 'sweep' than a loud 'tick-tock'
Accuracy: This may seem a bit obvious but is worth mentioning. The purpose of a watch is to keep time. So how well does the watch keep and hold time?
Where to Sell Your Watch
When selling your watch there are two main choices: online or locally.
While selling your watch online may seem like a fast and convenient way to sell your watch, do your research and use EXTREME caution.
As The Washington Post mentioned in their article, How and where to sell unwanted jewelry, without getting scammed, "The Better Business Bureau receives a lot of complaints about online buyers who offer lowball prices, fail to return jewelry if you reject their offer, or don't send payment for your items.".
In the same article, writer Elisabeth Leamy mentions that "Selling your jewelry in person to a local shop may still be the best way to get the most money out of it."
The problem with online buyers is that once you send your watch in and get your appraisal if you reject the offer, you then have to ask for your watch back and start the process all over again. This puts you in a vulnerable position waiting to get your watch back.
At Jensen Estate Buyers, we are able to give you an appraisal on the spot, no appointment necessary. Unlike other jewelers or pawn shops, we can pay more because we have the ability to sell diamonds at our jewelry store, which is known for having one of the largest selections of diamonds in West Michigan.
Selling your jewelry in person to a local shop may still be the best way to get the most money out of it.

Elisabeth Leamy, Washington Post
Sell My Watch
Success Stories
Hanna Stedronsky
★★★★★ on Google
I recently had an unfortunate situation with husband resulting in me wanting to sell the diamond in my wedding set. I checked around at other places in West Michigan and I did not feel like I was getting enough money for my diamond. I went to Jensen Jewelers and they were very understanding of my situation and topped all other offers I had received on my diamond. They are reliable and made me feel so comfortable.
Abby Y.
★★★★★ on Google
Jensen Estate Buyers is a professional and trustworthy business. I took my jewelry from our family estate and got more than a fair offer. Dan was very kind and knowledgeable. I had questions about items and he took time to answer them and made me feel very comfortable.
As Featured In
Jensen Estate Buyers built on base of experience and reputation.

Cathy Runyun, Mlive

Sell My Watch
Sell My Watch Today
Jensen Estate Buyers is known and respected as leading buyer of pre-owned diamonds in West Michigan. Our sister store right next door, Jensen Jewelers, is one of the largest sellers of pre-owned diamonds in West Michigan. This is why we can pay more than other buyers. Read our customer reviews and learn just how easy getting top dollar for your watch can be. Submit your watch for a free estimate today and receive your payment fast.
Sell My Watch